Regular price
£369.85 GBP
Regular price
£499.99 GBP
Sale price
£369.85 GBP
Unit price
per
Sale
Sold out
Your favorite cocktail bar just got a whole lot closer.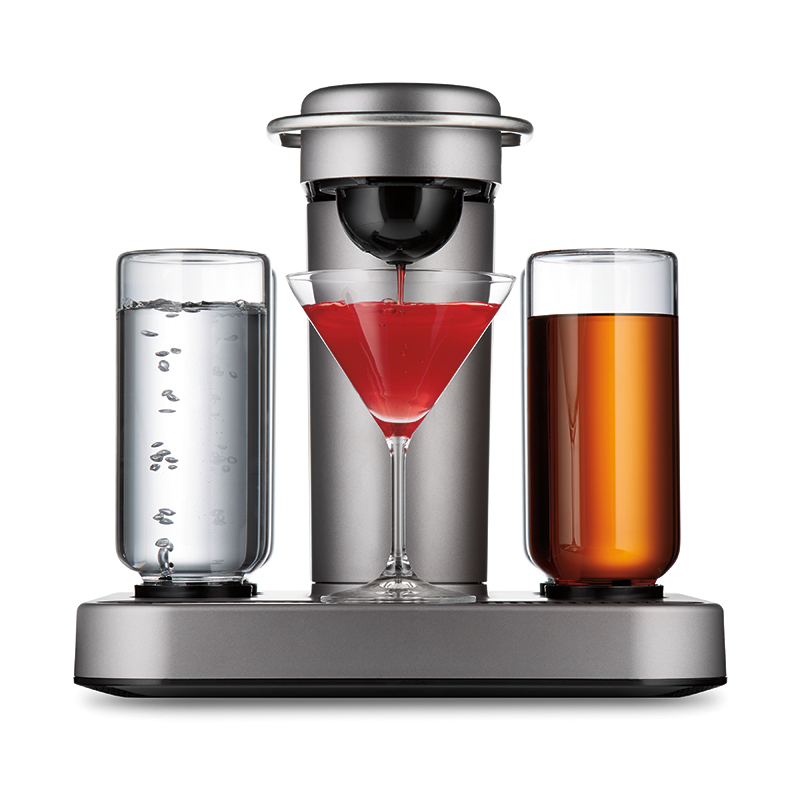 Bartesian makes premium cocktails at the touch of a button.
Bartesian allows everyone to be a master bartender. Simply insert a capsule, select the strength, and enjoy a perfectly crafted cocktail in seconds. Four reservoirs contain each of your favorite spirits (vodka, gin, rum, tequila, or whiskey). When a capsule is inserted the system draws the spirit from the appropriate reservoir. The strength of each drink is adjustable from mocktail to double, so there's a cocktail for every palate. Now you don't have to be an expert mixologist to enjoy an excellent cocktail.
How It Works: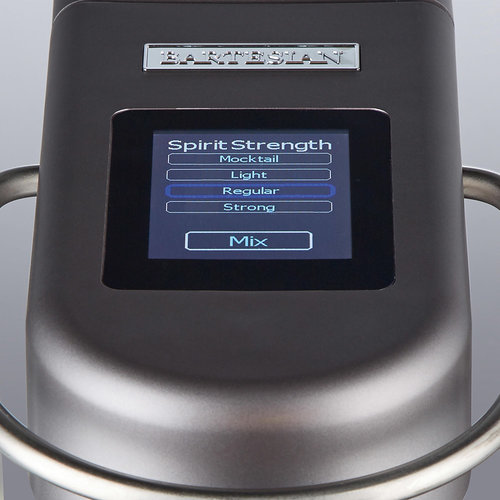 Intelligent Creation
Once a capsule is inserted, Bartesian instantly identifies your cocktail selection, which spirit will be automatically drawn, and even suggests glassware.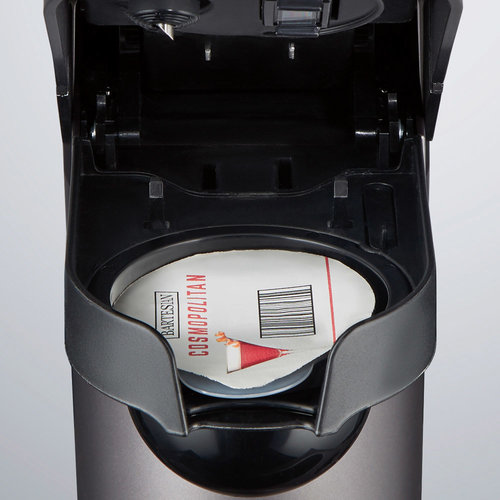 Made to Your Liking
User-friendly touch screen allows you to select your strength, from mocktail to double.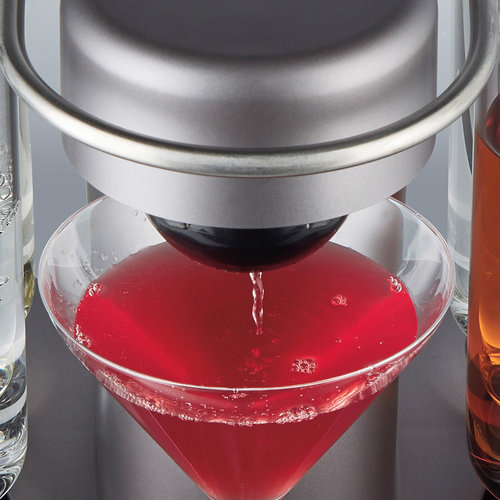 Consistent perfection
Bartesian dispenses your authentic, customized cocktail in seconds.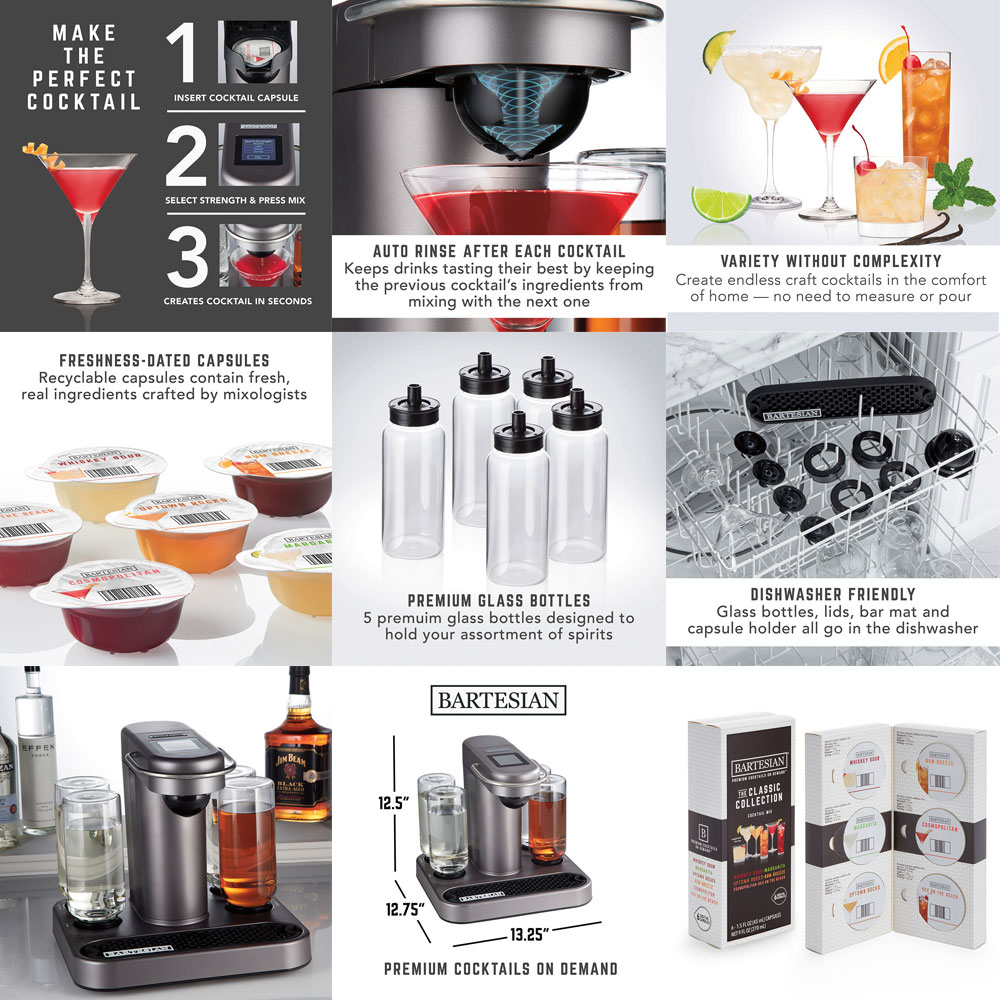 Bartesian Specs
Compatible Spirits: Vodka, gin, rum, tequila, whiskey
Capsule Mixes: Sex on the Beach, Cosmopolitan, Old Fashioned, Uptown Rocks, Whiskey Sour, Margarita, Rum Breeze
Coming Soon: Gimlet, Gin Martini, Long Island Iced Tea, Mango Margarita, Peach Margarita
Demensions: 12.5"x12.75"x12.25"
Drink Strength: Mocktail, light, regular, strong (double)
Care: Wash with damp cloth, materials dishwasher safe
View full details